Here is what real clients have to say about their experiences with VLP:

IMMIGRATION
We won a case for a young mother and daughter, both minors in foster care in WNY. The mother feared to return to their native country, where she had been sex trafficked by a drug cartel. VLP helped them apply for asylum. However, due to high asylum   
denial rates and long processing times, we also helped both clients apply for Special Immigrant Juvenile (SIJ) status before USCIS. After a lot of work (their file is about 8" thick), both clients received permanent residence.
EVICTION DEFENSE
FAMILY COURT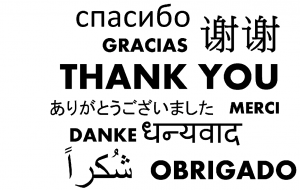 A child support matter had been flagged for domestic violence by the Magistrate. The victim was then sent over to VLP's Family Court Help Desk for advice and potential assistance with a Family Offense Petition. The Volunteer Attorney   
spent over an hour with the victim, answering all of her questions, giving her all of her options and assisting her with a Family Offense Petition and Order to Show Cause. Thanks to the Volunteer Attorney's thorough assistance, the victim was able to obtain a "stay-away" Order of Protection that same day and seek refuge at a local battered women's shelter.
IMMIGRATION
A female refugee, having recently arrived in the United States, had her first income tax return prepared by a local Burmese tax preparer. Her return became one of thousands fraudulently prepared returns. Unbeknownst to her, credits were   
added to boost her refund, and therefore boost the preparer's fee. The client brought her case to the Volunteer Lawyers Project not knowing what to do. Through VLP's Tax Clinic, an attorney was able to review her case and submit an Offer-in-Compromise on her behalf. Considering her financial situation, the IRS determined that she would never be able to pay the full amount and accepted her offer of $50 for a tax liability of over $2,000. The client will now have the opportunity to earn freely in her new home without the threat of IRS collection.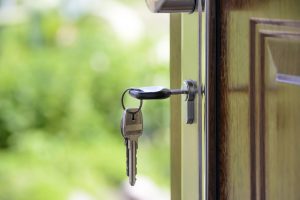 EVICTION DEFENSE
A mother of two had lost her job and recently gone on public assistance. In the process she had fallen three months behind on her rent and the landlord filed a non-payment eviction petition. Our volunteer attorney was able to get the landlord to stipulate to give the woman time to  
go back to the Department of Social Services for emergency housing assistance, where she obtained a Letter of Guaranty from the County to pay the landlord the delinquent three months rent. The family avoided homelessness, the landlord got paid, and the County will be paid back in small increments over time.
FORECLOSURE
A disabled man had bought his home through a "rent to own" deal.  He did not realize that the home had arrears owed for taxes and user fee.  He was in danger of losing his home and the City of Buffalo  
scheduled the property for In Rem Sale. VLP helped him save his home by negotiating a repayment agreement.  Sadly, the money he had saved to pay on the arrears was stolen and he ended up in foreclosure again.  VLP was able to renegotiate the repayment agreement to lower his down payment substantially and again save his home.
FAMILY COURT
A woman was severely physically abused by her husband. Although she has no income and no place to go, she fled from him, leaving behind their seven children. She eventually   
found a friend that she could stay with. She soon learned that her husband had turned his violence on their 13-year-old daughter. She found the strength to come to VLP for help with a divorce and help for the children.
UNEMPLOYMENT
A Certified Nursing Assistant (CNA) had worked for a staffing agency that provided in-home health care services. She had applied for unemployment benefits and was denied. The   
agency claimed she was an "independent contractor." VLP argued that she was, in fact an "employee" under the law. VLP represented her through lengthy Unemployment Benefits proceedings. A favorable decision after the hearing indicated that our client was eligible to claim unemployment benefits AND that any similar person working for the staffing agency was also found to be an employee and as such, eligible for such benefits.
FAMILY COURT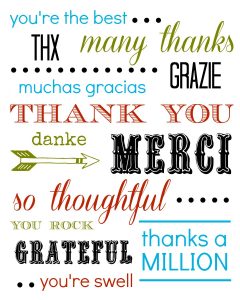 A troubled, non-custodial mother visited our Family Court Help Desk for help in filing a Custody Modification Petition concerning her two children. Our volunteer attorney learned that she had recently lost custody and there   
were no legal grounds for significant changes in circumstances. However, with the counsel of our volunteer attorney, our client decided to not file at that time and instead, work more cooperatively with the children's father to gain access for visitation. By doing so, our client was able to place herself in a better position to petition for custody at a later time.
IMMIGRATION
One of our volunteer attorneys won an immigration case involving the United Nations Convention Against Torture. Our client born in Cairo, Egypt, and while living in the United States, had converted to Christianity. He began to   
receive threats that if he returned to Egypt he would be arrested and killed as an "Apostate" (a Muslim who converts away from Islam). VLP successfully proved that these threats were validated and it would be more likely than not that our client would indeed be murdered if he returned to Egypt. Through VLP efforts, he was allowed to remain safely in the United States.
FORECLOSURE
A disabled woman was facing tax foreclosure by the City of Buffalo. Her home had been in her family for over 20 years. VLP was able to craft a repayment plan, which the City stipulated to. Her family home was saved with a down payment that day and manageable monthly payments thereafter.
---
"I will refer you to everyone I know!  Once again, thank you, thank you very much"

"[Volunteer attorney] is a great lawyer and very dedicated to his clients. He makes sure his clients come out on top. Don't know what I would have done without him, and I'm thankful that I didn't have to find out. Thank you."

 

"[Volunteer attorney]  was a wonderful attorney. She stood up in the courtroom and fought as if she were me! We were in the right and the other party withdrew their petition."

 

"I can't thank [volunteer attorney] and VLP enough, it's humbling to reach out for help and [volunteer attorney] through a voluntary basis, treated me like his most important client, he's the master of his craft and an even better person."

 

"…both times represented by [staff attorney] she went above and beyond to explain everything fully…and explored all options. Love her!"

 

"After the loss of my mom who I adored and the subsequent anxiety of losing my home, when I met [volunteer attorney], was the first time  I could breathe again."

 

"Brought me closure."

 

"It allows me to continue going to school, continue working and have a better life here."

 

"It got me out of those courtrooms so I could live again."

 

"I wouldn't have been able to win my case without this representation and would have had to pay back UI benefits."

 

"I'm so glad we found you because without you I wouldn't be here with my mom and family."

 

"Gave a voluntary basis, treated me fairly and gave me an opportunity for a new start."