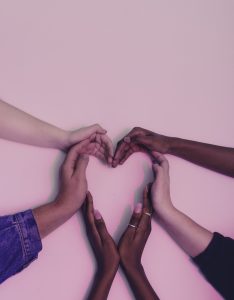 WHY DONATE LOCALLY?
We have great respect for many national organizations that protect individual rights. However, the Erie County Bar Association Volunteer Lawyers Project, Inc. (VLP) has been doing that work right here in Western New York since 1982.
The NY Permanent Commission on Access to Justice concluded in its November 2016 Report to the Chief Judge of the State of New York that "Civil Legal Services Funding Provides Substantial Economic Benefits to New York State and a Return of $10 for Every $1 of Funding" (at page 7).  VLP's own data has shown this to be true. In addition, dollars donated to VLP not only help support the work of our dedicated staff, they also support our coordination of hundreds of local volunteer attorneys who donate their time and talent to assist VLP clients. So, the dollars donated to VLP go even further.
Here in Western New York, we have a long tradition of helping our neighbors in need in our community. Please donate now to help VLP to continue that important work.  Your help is needed now more than ever.  Please donate locally today.
---


REAL TESTIMONIALS FROM VLP CLIENTS
"I will refer Volunteer Lawyers Project to everyone I know!  Once again, thank you, thank you very much"

"My VLP lawyer is a great and very dedicated to his clients. He makes sure his clients come out on top. Don't know what I would have done without him, and I'm thankful that I didn't have to find out. Thank you."

 

"VLP provided me with a wonderful attorney. She stood up in the courtroom and fought as if she were me! We were in the right and the other party withdrew their petition."

 

"…I was represented by a VLP lawyer and she went above and beyond to explain everything fully…and explored all options. Love her!"

 

"After the loss of my mom and the subsequent anxiety of losing my home, I went to VLP, and for the first time in a long time I could breathe again."

 

"Volunteer Lawyers Project brought me closure."

 

"Getting help from VLP allowed me to continue to go to school, continue to work, and have a better life here."

 

"Going to Volunteer Lawyer Project for help got me out of those courtrooms so I could live again."

 

"I'm so glad we found VLP because without your organization I wouldn't be here with my mom and family."

"My lawyer worked on a voluntary basis, treated me fairly and gave me an opportunity for a new start."

 
Click here for more examples of real cases where VLP has helped local people.