Tax Foreclosure:
Each year, the City of Buffalo puts thousands of properties on a list for In Rem Tax Foreclosure. The properties can be foreclosure upon if they have arrears in property taxes, sewer tax or user fee (for garbage collection). Old water bills that had been the previous cause for an In Rem action could also land properties on the list.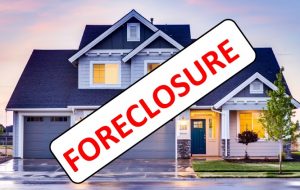 People owing as little as $201 could lose their home through this process and end up homeless. VLP brought a team of people to County Court the week before the sale was scheduled to occur. We worked cooperatively with other legal services providers to assist low income owner occupiers and their families. We interviewed clients and opened files at the Courthouse. VLP was able to negotiate stipulations which saved 61 homes.
In addition, VLP was part of a consortium of legal services programs that testified before the Common Council, proposed amendments to the City Charter, and negotiated with the City's Corporation Counsel to ease the City's policies on In Rem cases.
---
For mortgage foreclosures, please call an agency in:
The Foreclosure Prevention Project of Buffalo and Western New York.
---
Potential tax foreclosure clients should telephone our office to set up an appointment. Initial review of your case will occur over the telephone, and will include financial eligibility screening (VLP assists low-income clients). Clients are not seen without an appointment. Please call (716) 847-0662 ext. 324 and leave your name, number and a brief message containing your legal concern.