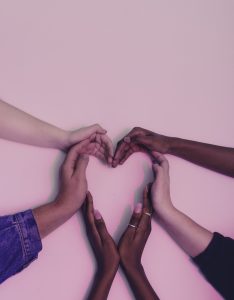 WHY DONATE LOCALLY?
We have great respect for many national organizations that protect individual rights. However, the Erie County Bar Association Volunteer Lawyers Project, Inc. (VLP) has been doing that work right here in Western New York since 1983.
The NY Permanent Commission on Access to Justice concluded in its November 2016 Report to the Chief Judge of the State of New York that "Civil Legal Services Funding Provides Substantial Economic Benefits to New York State and a Return of $10 for Every $1 of Funding" (at page 7). VLP's own data has shown this to be true. In addition, dollars donated to VLP not only help support the work of our dedicated staff, they also support our coordination of hundreds of local volunteer attorneys who donate their time and talent to assist VLP clients. So, the dollars donated to VLP go even further.
Here in Western New York, we have a long tradition of helping our neighbors in need in our community. Please donate now to help VLP to continue that important work. Your help is needed now more than ever. Please donate locally today.
---
REAL TESTIMONIALS FROM VLP CLIENTS