4/5/16: Family Court Help Desk Gets New Space
The Family Court Help Desk has moved into our new designated space on the 4th Floor of Family Court!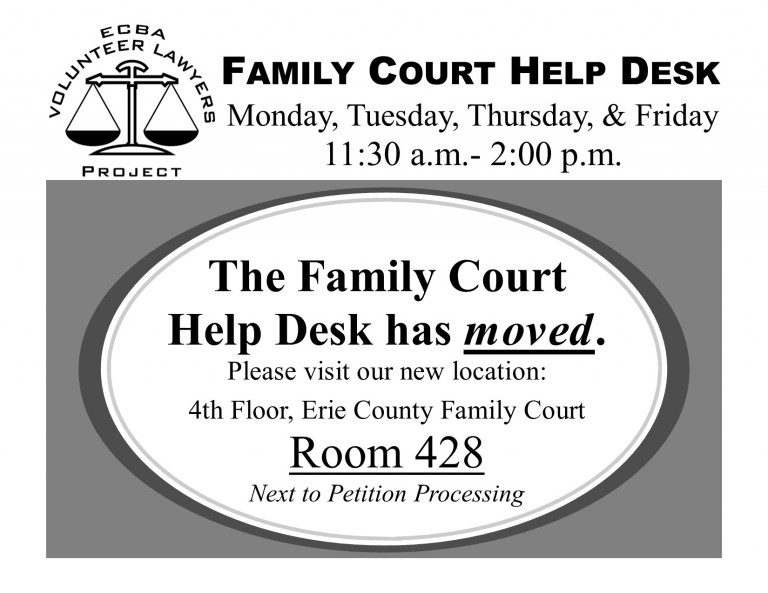 This is a new and exciting development, as the Help Desk will no longer be confined to "attorney-client" conference rooms on the 6th floor, where it has been held since it opened in 2013. This space allows for more organized and  streamlined intake/advice process for our clients.
VLP's Family Court Help Desk Coordinator, Shelby Maroselli, Esq. would like to thank the Erie County Family Court for their efforts and generosity in providing the Help Desk with this space.