Congratulations to VLP's 2018 Pro Bono Award Winners!
.
Attorney of the Morning Award
Attorney of the Morning (AOM) was created in 1990 out of the BAEC's Task Force on Voluntary Pro Bono.  AOM operates in Buffalo City Court on Mondays, Wednesdays and Fridays. The NYSBA awarded its 1991 Award of Merit to the BAEC for its "innovative" Attorney of the Morning Program. Since then, it has been copied in other cities around the country.

MICHAEL J. HERBERGER, Esq. began volunteering at VLP in 2016 through the Attorney of the Morning program.  In only two short years, Mike has come to the aid of countless families, helping to prevent homelessness across the City of Buffalo.  Since February 2016, Mike has volunteered over 75 hours, providing representation in 163 cases.  This year, alone, Mike has handled over 90 cases at Attorney of the Morning, representing many of VLP's most vulnerable clients.  Like clockwork, Mike volunteers on a monthly basis and never hesitates to sign up for his next shift or even step in and handle cases on a moment's notice when he is in Court on other matters and the calendar is particularly heavy.  Most importantly, Mike treats all of VLP's clients with patience, dignity and respect.  He is well liked by the judiciary, opposing counsel, VLP staff and clients.  Even during the busiest of calendars, Mike keeps a smile on his face and continues to work until every last client has been fully served.  We could not ask for a more dedicated volunteer than Michael J. Herberger, Esq., a Champion for Justice, who makes access to justice a reality for low income residents in Buffalo.
Immigration Awards
The Immigration Project at VLP is now in its 18th year and has a staff of 11 full-time attorneys and an accredited representative.  It serves detained and non-detained men and women who are long term permanent residents or asylum seekers. The Project also handles cases involving special immigration benefits for juveniles, and non-citizens who have been victims of crime, including human-trafficking and domestic violence.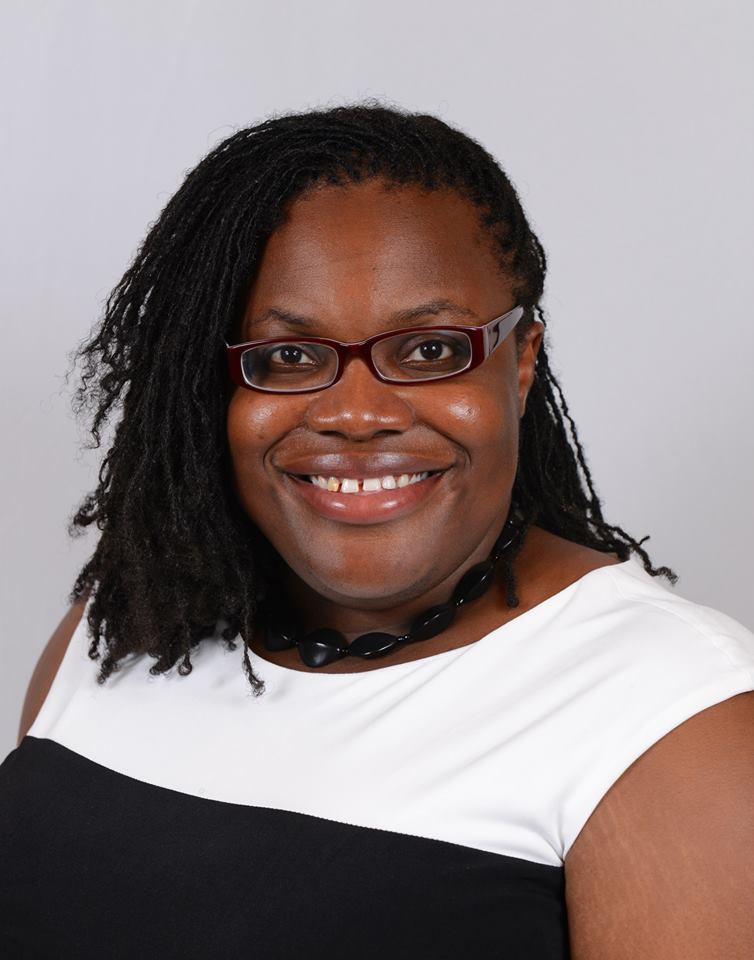 SIANA J. MCLEAN, Esq. has been a valued VLP immigration volunteer since she spent a semester interning at VLP as a student.  More recently, our Immigration Program counts on her to take on complex matters that need an experienced immigration attorney.  In her years as a volunteer, she has handled a self-petition case for a disabled woman married to an American citizen who was abusing her, filed an asylum case for a young woman who had been here upwards of ten years and was trapped in a bureaucratic nightmare preventing her from receiving her "green card," and handled a withholding of removal case for a detained refugee facing removal due to a criminal conviction.  Siana even stepped in to handle the last matter only three weeks before trial.  In addition to the 94 hours that Siana provided on those three cases, she has always taken time away from her own busy practice and young family to provide mentorship to our staff.  This has included serving as a trainer for the VLP staff on two different occasions. For these reasons, Siana J. McLean is a Champion for Justice.
RYAN CRAWFORD, Esq. is a litigation attorney with the firm Gibson, McAskill & Crosby, LLP. He represented an asylum seeker who had been persecuted in his home country (the Democratic Republic of the Congo) due to his political activities. Ryan began representing this client shortly after the client was detained at the Buffalo Federal Detention Facility in 2014. He first handled a bond hearing and was able to get the client released from detention. After several court appearances, Ryan handled three days of trial on the asylum claim.  The Immigration Judge reserved her decision, but later granted asylum earlier this year and the client was allowed to remain in the country. Ryan spent a total of 225.6 pro bono hours on this case.  In addition to his immigration case, Ryan also has an open pro bono torts defense case and has found the time to volunteer 9 times at our Attorney of the Morning Program and 4 times at our Say Yes Legal Clinics during the past few years. Ryan Crawford is a Champion for Justice.
Law Student Award
Besides attorneys, there are also law students, paralegals, law graduates, and even college and high school students who volunteer in VLP's offices assisting the staff with all of the work that goes into interviewing the clients, processing the cases and operating the special projects. This award recognizes the outstanding volunteer efforts by a law student.
SHELBY SCIBETTA is a second year student at the University at Buffalo Law School.  Shelby spent summer 2018 working in VLP's Buffalo Office full time with the Immigration Program.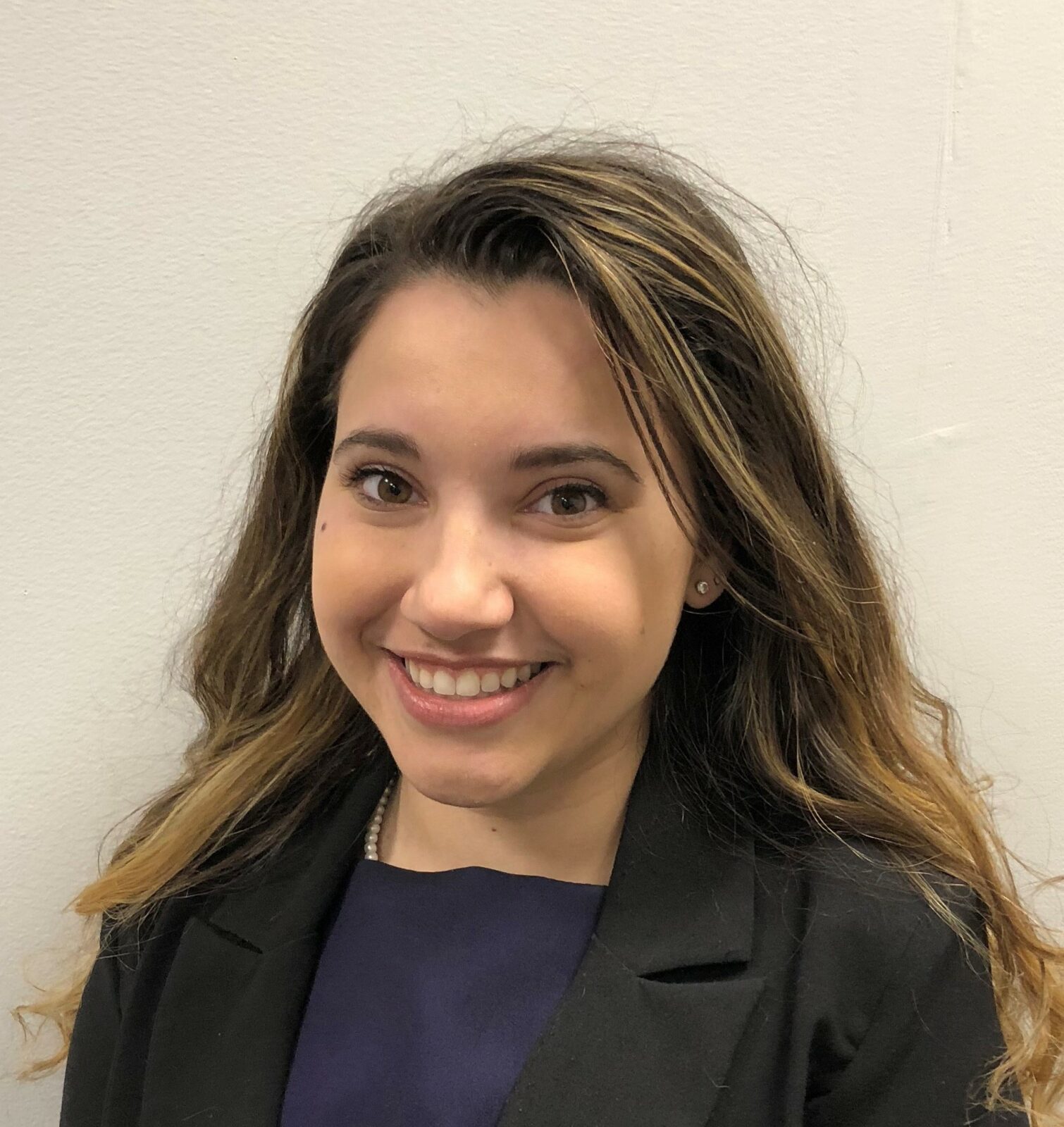 She continues to volunteer a day a week this fall, and will be externing with us through the law school next spring.  As a volunteer, Shelby has helped on a number of projects including handling a domestic violence case for the abused spouse of a US citizen, with limited staff supervision.  She is always ready to pitch in to help our staff with cases from initial research to running urgent filings out to the mailbox, and to recruiting other student volunteers for our program.  Shelby Scibetta, thank you for being a Champion for Justice.
Income Tax Controversy Award
With so many people out of work, it is no surprise that the number of people unable to pay their income tax obligations has increased over the past few years.  In addition, even those who are trying to pay their taxes can have trouble understanding and complying with our complex system of tax laws, and end up in trouble.  VLP attempts to assist low income taxpayers who have controversies with the IRS by providing advice and, when needed, representation before the IRS concerning the establishment and collection of income tax obligations.

JUSTIN ANDREOZZI, Esq. is a senior associate at Andreozzi Bluestein LLP. He has generously volunteered his time to clients with income tax disputes since bar admission in 2015. His work began through his firm's assistance of Burmese taxpayers who were defrauded by their preparer. Since then, he has devoted over 100 hours of pro bono service to VLP clients in the Low-Income Taxpayer Clinic. This past June, Justin participated in the annual Tax Court Calendar Call Day, accepting a case referral on the day of trial. He prepped and tried the case on the same day. The Judge required post-trial briefs regarding the characterization of the Trust Fund Recovery Penalty, which could ultimately affect many taxpayers' dealings with the IRS. Justin has never wavered in his willingness to provide quality legal service to those unable to afford it. Thank you Justin Andreozzi for being a Champion for Justice!
Community and Economic Development Award
In late 2016, VLP began providing legal help to grass roots organizations working to stimulate community economic development in low income neighborhoods.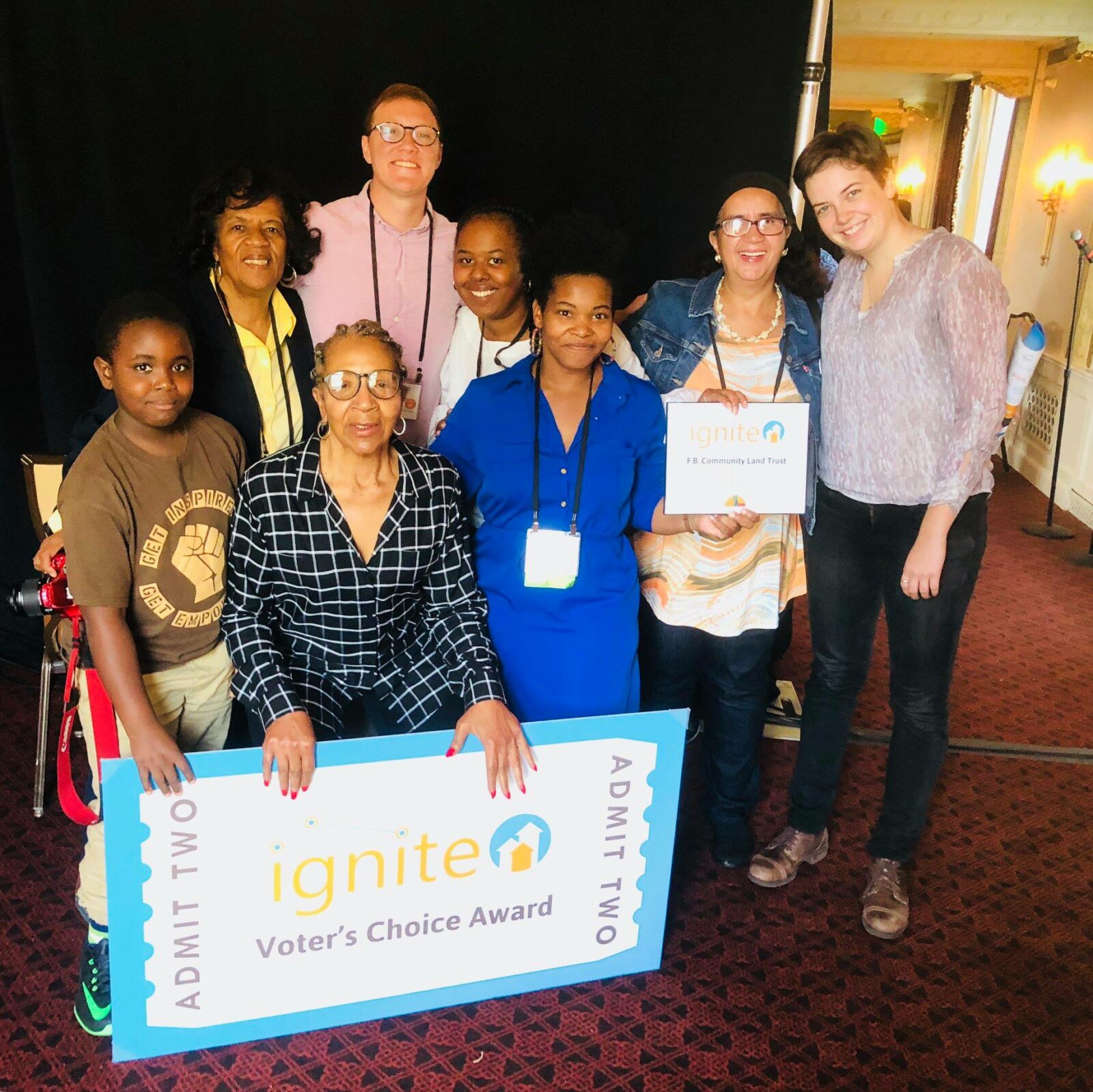 THE FB COMMUNITY LAND TRUST (FBCLT) began as a group of residents and community groups that were concerned with the rapid development of the Fruit Belt neighborhood and wanted the community to have a seat at the table.  Their mission is to create permanently affordable housing and generate community wealth through the collective ownership of land in the historic Fruit Belt neighborhood. VLP is honored to have collaborated with the group through VLP Volunteer Attorney Martha Buyer who helped the group incorporate and obtain their 501c3 status as well as through VLP Volunteer Attorney Robert Knoer who was able to assist the group in their organizational structure and negotiations with the City of Buffalo. Through collective ownership of 25% of the over 200 City-owned lots in the Fruit Belt, the FBCLT will foster democratic participation in community wealth building strategies, including affordable housing development, cooperative businesses and other values-aligned development. All of which build a community-controlled economy, strengthen the distinct qualities and historical character of the Fruit Belt, and serve the common good. We applaud the FB Community Land Trust as a true Champion for Justice for their innovative plan to regain community control of their neighborhood and to champion development without displacement.
Community Partner Award
Community partners help to make VLP better able to serve our pro bono attorneys as well as our clients.  They help to fill in the gaps that our limited funding does not cover.  Providing financial support is critical to the success of our programs.  Our community partners are essential to our commitment to ensuring access to justice for all.
KEVIN HEFFERNAN is a Co-Founder and Managing Director of the Rise Collaborative, an organization that promotes small businesses and nonprofits through innovative influencer campaigns on social media, photography, videos, parties, podcasts, magazines, radio shows and more through a social justice lens.  VLP was first introduced to Kevin through StoryGrowing, a competitive program sponsored by the John R. Oishei Foundation and the Health Foundation for Western and Central NY whose purpose was to teach local not for profits how to get their message out to the community.  Kevin was one of our coaches in the StoryGrowing program and taught us new ways to reach our clients, our volunteers and our supporters.  With Kevin's help we were able to produce 3 short videos of VLP's clients who spoke passionately about VLP in their own words. When we decided we wanted to do a series of videos about common misconceptions in the world of immigration law, Kevin not only signed up to shoot and edit the videos, but he found us a corporate sponsor, Goldfarb Financial to cover the cost, and he put the videos out through the Rise Collaborative's platforms. Our "Immigration 101" series has been seen by thousands of people and has generated positive feedback from the community. With Kevin's help, we hope to expand the series in the coming year. Thank you Kevin, for being a Champion for Justice!
Champion for Justice Award
This award from the ECBA Volunteer Lawyers Project is conferred upon a member of the legal community whose actions throughout his or her career have shown them to be a true Champion for Justice.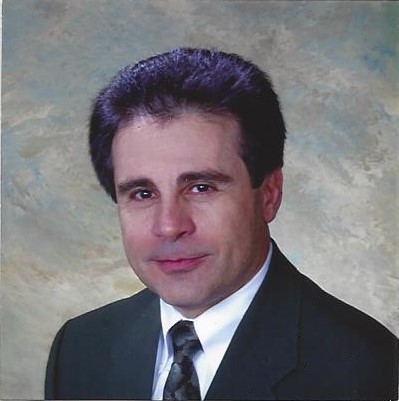 RANDY H. GUGINO, Esq. is a solo practitioner who maintains a general practice.  He was admitted in 1980 and has been volunteering with VLP almost since VLP began operations in 1983.  Our computer database goes back to 1991.  Since then, Randy has handled 28 pro bono cases for VLP clients.  These include 3 chapter 7 bankruptcies and 25 divorces. He has logged over 400 hours on those 28 cases. However, we know he has done more.  We still have some of our paper records from prior to 1991 and Randy's name shows up numerous times going back at least as far as mid-1980's.
 It seems like Randy has always had at least one VLP cases active. However, not only has Randy continued to handle cases throughout all of these years, he has been willing to take tough cases including one particularly tough divorce case where he spent 50 hours to get the resolution for the client.  Randy's dedication throughout his legal career is a model for others.  He has shown that if a lawyer can just pitch in and volunteer on a steady, but not overwhelming basis, it can add up to a tremendous amount. Randy Gugino is a true Champion for Justice.
Rising Champions for Justice Award
This award from the ECBA Volunteer Lawyers Project is conferred upon a young lawyer who has demonstrated a commitment to pro bono work and to ensuring access to justice.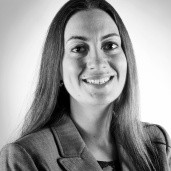 JESSICA N. REICH, Esq. is the ideal recipient for VLP's first Rising Champion for Justice Award.  We first met Jessica in 2013 shortly after her arrival in Buffalo from a Long Island firm when she called us because she wanted to help an 18 year old with a compelling support problem.  Since then, Jessica has spent over 308 hours on 35 cases. She has handled landlord/tenant cases, family and matrimonial law matters, and Article 17A guardianships.  She was instrumental in handling a guardianship for a set of brothers who came from the Democratic Republic of the Congo, separated from their parents in 2009 due to the war and whose parents are believed to be dead.  The brothers went to find refuge in Kenya in 2011 where they stayed until they were resettled here in Buffalo by the International Institute in 2016. Jessica is helping the older brother become the legal guardian of his 12 year old brother.  The brothers spoke only French but this did not deter Jessica from taking the case because she was assisted by a VLP staff member who speaks fluent French. She can always be counted on to answer our call for assistance, often for cases that are difficult to place with other volunteer attorneys.  On just as many occasions when she finds someone who needs assistance, she will have the client call VLP with the understanding that she will take the case. As a young attorney, Jessica N. Reich has demonstrated a strong commitment to access to justice, serving our community's most vulnerable people. She is a dependable, valued VLP volunteer.  Thank you Jessica for being a Champion for Justice.
Federal Court Award
In early 2014, VLP began operation of the Pro Se Assistance Program (PSAP), a limited scope counsel and advice clinic in the Courthouse to advise pro se litigants involved in Western District of NY cases. This program is in partnership with the Federal Bar Association Western District of NY Chapter, the SUNY Buffalo Law School, and the Court.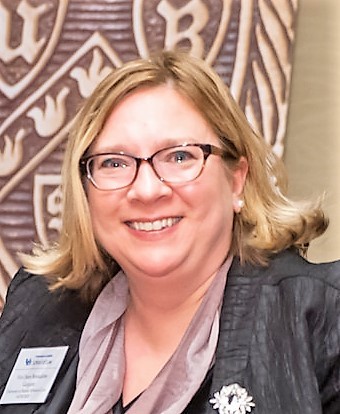 BERNADETTE GARGANO, Esq. was an original stakeholder in the development of the Pro Se Assistance Program (PSAP), and remains committed to the success of this walk-in limited scope legal assistance program in the Western District of New York five years later.  Bernadette created the Pro Se Civil Litigation Support Practicum at UB Law School, where she provides legal training to law students who assist our PSAP volunteer attorneys in the courthouse. She is also an incredibly valuable volunteer, having providing on-site legal assistance to 52 clients since the program opened in February 2014. She is our go-to attorney for frequently occurring conflicts.   Judge Skretny recently noted that, "She is a distinctively unselfish mentor and innovator, and along with VLP and VLSP has been able to manage the clients, her students and the volunteer lawyers with the utmost integrity and skill."  We are grateful for her dedication to the PSAP.  Thank you Bernadette Gargano for being a true Champion for Justice.
Family Law Help Desk Award
Many family problems (such as paternity, support, orders of protection, custody and visitation) end up in Family Court.  VLP's Family Court Help Desk was created in 2013 and brings experienced Family Court practitioners, law students, and a VLP staff member together to provide brief counsel and advice for unrepresented Family Court litigants. 

The attorneys at GIBBONS & STADLER, PC began volunteering for VLP in 2006, handling divorce and Family Court matters.  Ken Gibbons, Kevin Gibbons, and Joe Stadler joined our group of Family Court Help Desk pro bono attorneys when the clinic first opened in 2013.  Since 2006, Gibbons & Stadler have spent more than 400 hours assisting over 370 of VLP's clients. Over 250 of those hours were spent at the Help Desk, advising over 350 pro se litigants. Ken, Kevin, and Joe's years of experience in Family Court make their expertise invaluable to the clients and students at the Help Desk. They quickly build rapport with clients, clearly explaining their legal rights, and how to best proceed in a Family Court case. Kevin, Ken, and Joe have mentored many law students through the Help Desk, answering questions, and helping the students to understand the challenging issues that often come through the Help Desk. Recently, Kevin provided legal assistance to a mother who was not receiving any financial support from the child's father and having visitation issues as well. Kevin reviewed all the paperwork, explained custodial rights and the court process to the client, and avoided litigation where the client wanted to file a wrong petition. The client left understanding how the court process works, her rights and obligations, and how to best move forward. The attorneys at Gibbons & Stadler are Champions for Justice.
Say Yes Legal Clinics Award
VLP worked with Say Yes Buffalo and the Buffalo Public Schools to create the VLP Say Yes Legal Clinics.  These are general advice walk-in clinics operated in 5 schools during the school year and in 2 during the summer. A total of 7 law firms have adopted or co-adopted these clinics. Each week they send one or two lawyers to help staff a clinic and help the families to navigate through important legal problems that could affect not only the family, but also the child's performance in school.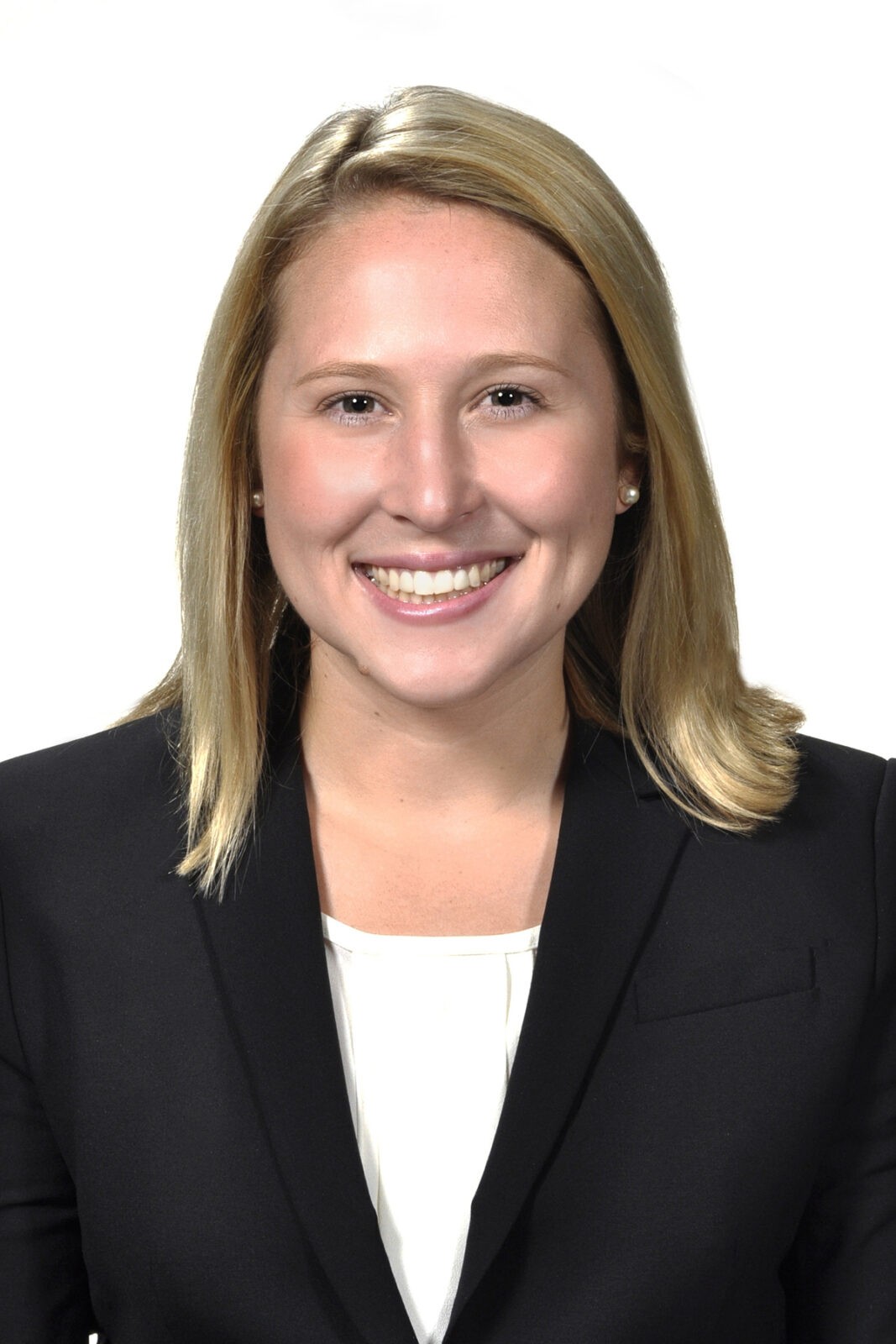 BRIDGET STEELE, Esq. has supported pro bono legal services at VLP's Say Yes Legal Clinic since joining Barclay Damon as a newly admitted associate in 2017.  Although her law practice is focused on assisting health care and human service providers with regulatory and compliance matters, Bridget is a valuable pro bono attorney at the Say Yes Legal Clinics as well as our Attorney of the Morning eviction defense program, having handled 34 cases in less than 2 calendar years.   Bridget is adept at listening to the clients' problems, quickly spotting legal issues, conducting legal research and delivering important legal advice.  She recently worked with a client in danger of being evicted from an apartment he had lived in for 30 years because he refused to share his financial information required to recertify for subsidized housing assistance.  Bridget took the time to listen to the client detail his underlying concerns, and then she skillfully and compassionately explained the importance of disclosing the necessary information, and the dire consequences that could result from withholding this information.  Her assistance educated the client about basic landlord/tenant law and prevented him from homelessness.  Bridget is a pro bono leader at Barclay Damon, demonstrating a deep commitment to giving back to the communities her firm serves through VLP's Say Yes Legal Clinics and other critical programs that provide access to justice to those in need.  Congratulations and thank you Bridget Steele for being a Champion for Justice.
Law Firm Commitment Award
Law firms demonstrate their commitment to assist VLP and our low income clients in so many ways.  Some handle labor intensive cases. Some handle a high volume of cases. Many provide financial assistance to support VLP's services. 

HARTER SECREST & EMERY LLP attorneys have supported VLP since 1989 when Raymond Fink represented a bankruptcy client.  Since then, we have always been able to call on the Harter Secrest & Emery LLP attorneys to assist almost any client who walked through our doors needing help. Partner Tony Mancinelli, who has been an active member of VLP's Board of Directors for many years, can always be counted on to provide the highest quality legal assistance to not for profit groups.  Managing partner John Horn and partner Amy Hemenway have been a regular PSAP volunteers since the program began.  The firm provides significant pro bono leadership, as exemplified by the involvement of attorneys Lauren Mendolera, Greg Scholand, Chloe MacDonald and Anna McCarthy.  We applaud this firm for their pro bono policy that not only urges attorneys to perform at least 50 hours of pro bono service annually but treats authorized pro bono service as billable time.  We thank them for their longstanding commitment to serving our most vulnerable community members and thank them for participating in new initiatives.  Harter Secrest & Emery LLP you are Champions for Justice.
VLP "V.I.P." Award
This award is for those who have been particularly important to the success of VLP and to the relative sanity of the VLP staff.  This is due to the award winner's longtime commitment and willingness to help in ways in which few others are willing to.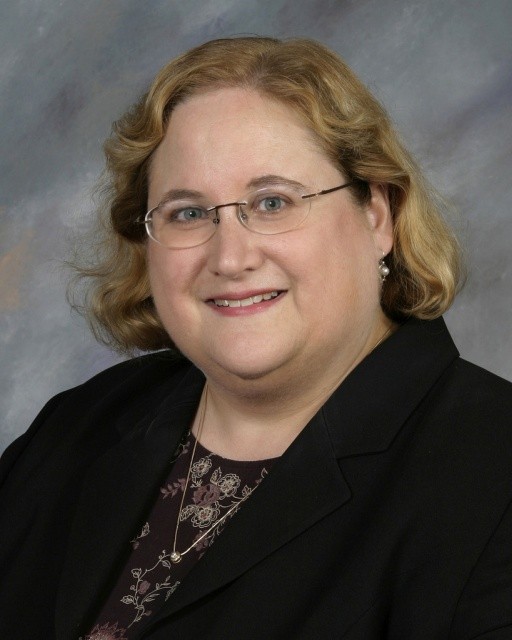 MELINDA SARAN, Esq. is without a doubt a VLP "VIP".  Her dedication to assisting and collaborating with others is legendary.  As a staff attorney providing legal assistance to individuals with disabilities, to her newest role as the UB Law Schools' Vice Dean for Social Justice Initiatives, Melinda continues to promote critically important social justice initiatives. She speaks and writes about education and disability law issues and is a champion for underserved populations.   She serves on numerous local and statewide boards and makes a point of being at state-wide access to justice events to help represent WNY interests.  She has received numerous prestigious awards for her work, which she does quietly and without any expectation of recognition.  Her work connecting law students, law grads and attorneys with volunteer opportunities at VLP is critical to our continued success.  She is one of VLP's most supportive community promoters, she regularly brainstorms ideas to increase volunteers, and is always open to new ventures to increase VLP's access to justice initiatives.  She has served on VLP's Board of Directors since 2004.  Melinda has supported VLP's mission for decades.  Melinda Saran is most deserving of this year's VIP award as a true Champion for Justice.
Judicial Award
This category is awarded to Judges, or members of their staff, who have gone out of their way to help facilitate pro bono work.

Hon. WILLIAM M. SKRETNY was the driving force behind the creation of VLP's Pro Se Assistance Program (PSAP).  Judge Skretny convened a unique, collaborative group of professionals, and oversaw all aspects of the development of the PSAP.  Since the Buffalo PSAP served its first client in February 2014, nearly 600 low income people struggling to navigate the Federal Court process without an attorney have received invaluable substantive and procedural legal assistance from over 50 federal court litigator volunteers. Judge Skretny is recognized by many for his illustrious legal and judicial career, including implementing the WDNY Alternative Dispute Resolution Process (ADR); overseeing the design and construction of the Robert H. Jackson Federal Courthouse; and presiding over memorable cases including the Lackawanna Six, the aftermath of Flight 3407 and Tonawanda Coke; however,  we are here today to celebrate Judge Skretny's tremendous leadership and commitment to the community through the Pro Se Assistance Program.  There is no greater coach, captain or cheerleader for the Pro Se Assistance Program than Judge William M. Skretny who often takes the time to stop in and thank the volunteers working with the program. Thank you Judge Skretny for being a Champion for Justice.
Thank you to our Champions for Justice Bash Sponsors 
Complete list of Award Winners from 1993 to 2017