Senior Immigration Attorney's Dedication Musters Favorable Outcomes
Senior Immigration Attorney's Dedication Musters Favorable Outcomes

Congratulations to VLP's Senior Immigration Staff Attorney, Emma Buckthal, Esq., who recently obtained permanent residency for a foreign-born survivor of domestic violence. Our client had been struggling with her immigration status since 2008, when her U.S. citizen husband brought her and their infant son to the United States from her native country.  He was abusive and never helped her obtain her green card.
When our client picked up her green card, she was so happy that she danced down our hallway.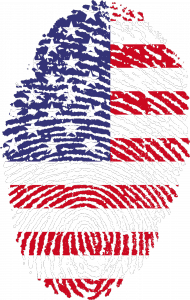 ---
In a separate success story, a client of Ms. Buckthal's will become a naturalized American citizen with her eldest daughter in an oath ceremony next month! Our client has a younger daughter who will automatically become an American citizen through her mother because she is still a minor. In 2011, Ms. Buckthal had obtained asylum (based on religious persecution) for this client, both daughters, and later her husband. After next month's ceremony, Ms. Buckthal looks forward to helping our client apply for her Certificate of Citizenship.