VLP Tax Webinar Series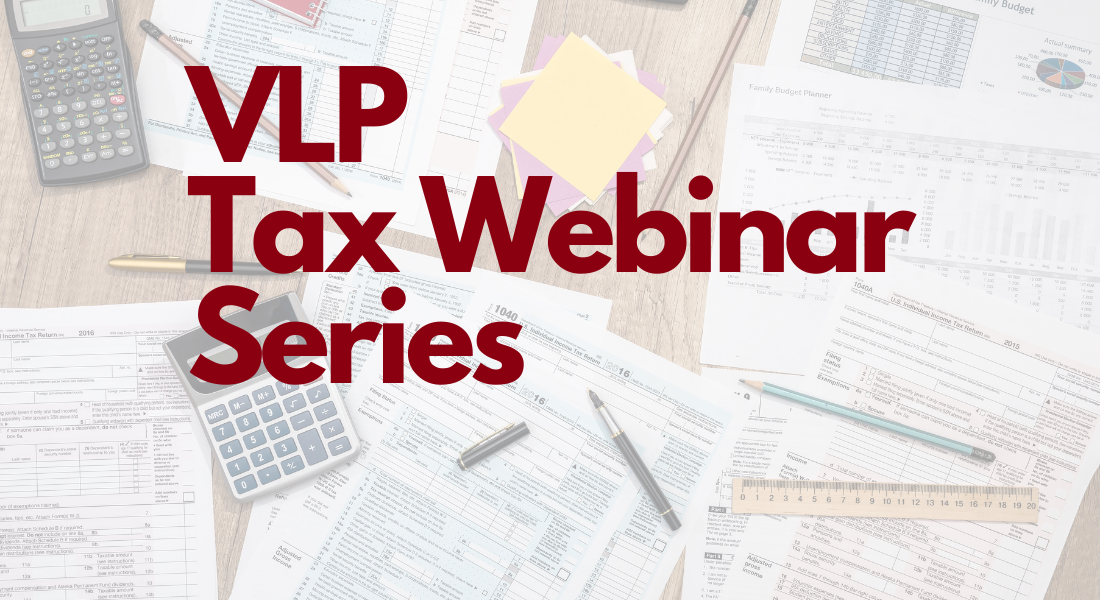 The tax system in America is an always changing and confusing set of rules and regulations that we all need to navigate every year. If you have been navigating this system in the dark, let VLP help shed some light on the subject.
---
VLP is proud to present our 2022 Tax Webinar Series. This monthly Zoom series will cover many topics that will help you with your tax questions.