Cheers to 38 Years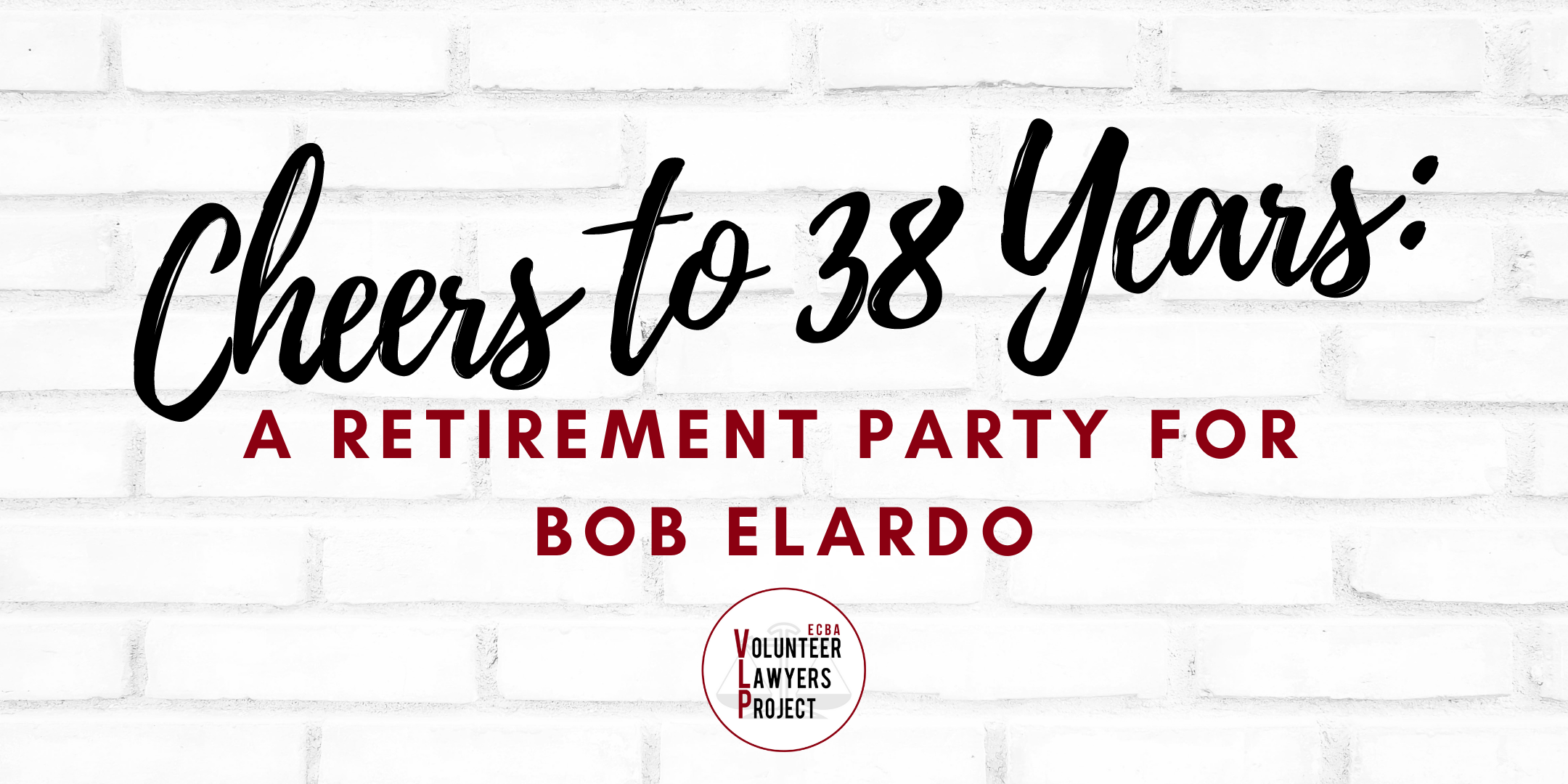 Come celebrate with us as we say 'Happy Retirement' to our CEO/Executive Director Bob Elardo. Bob has dedicated 38 years to Volunteer Lawyers Project! In that time, he has transformed VLP from a humble legal aid group with 3 employees to a robust organization of over 40 employees that have coordinated with over 3,000 local attorneys to help more than 60,000 clients. He has earned a night full of fun, laughs, and congratulations.
You can help us with that on August 5th from 4:30-7:30 at  Hofbräuhaus Buffalo. For $38 (get it?, lol), you will receive 2 drink tickets, food, a chance to win fabulous prizes in a basket raffle (sponsored by VLP's Rising Champions for Justice), and a night full of laughs and great memories.
If you can't make it but would still like to donate $38 to VLP in honor of Bob Elardo years of service to the WNY legal community, you can also do so here.