VLP Annual Fundraiser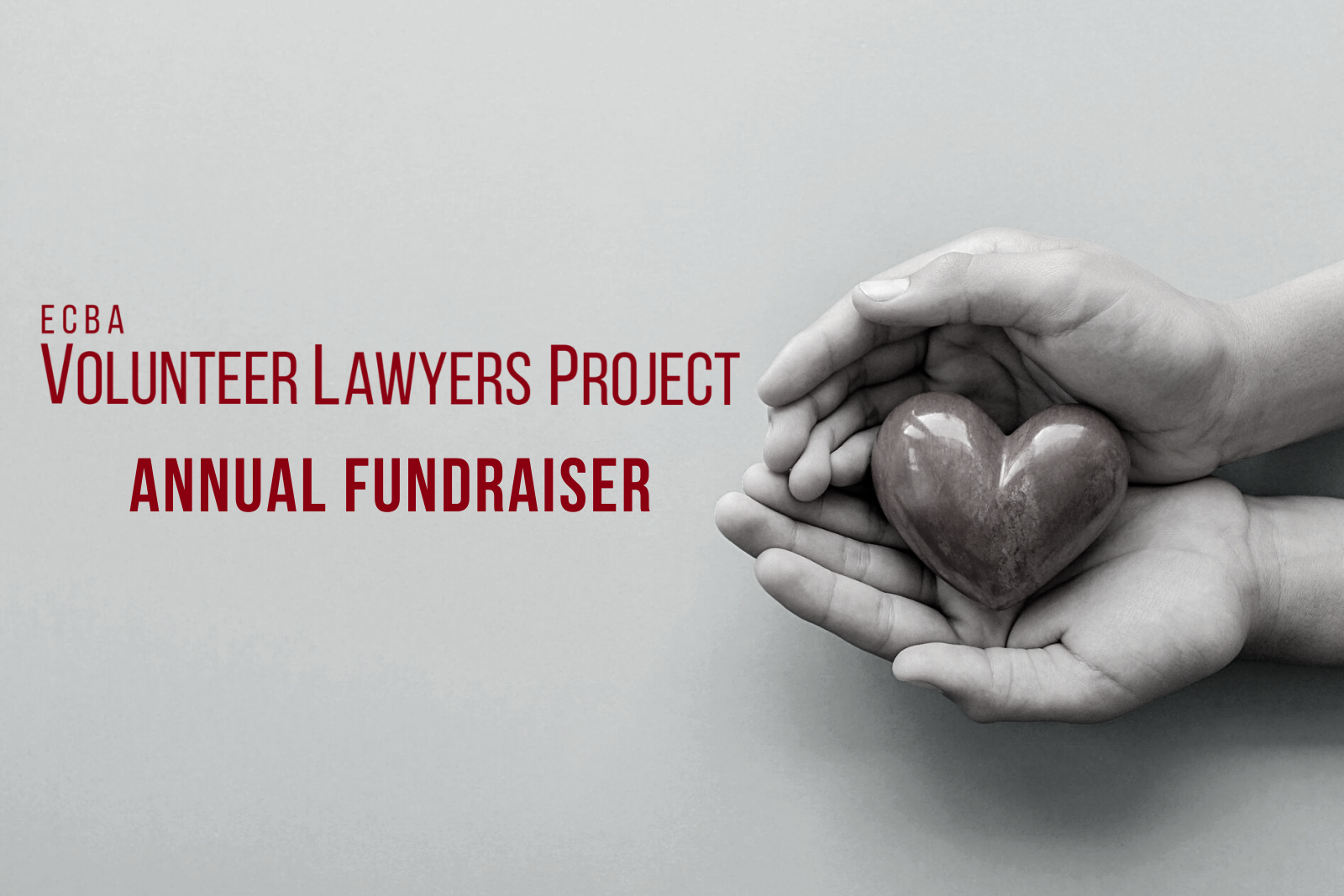 The last year and a half has been challenging for VLP and for our clients. We were able to change to remote work, but many of our clients did not have that option, and faced increased economic uncertainty. One thing that has not changed is VLP's commitment to our clients. Despite a significant court shut down, in 2020 we represented 3,711 clients in cases benefiting 8,945 people. 342 Pro Bono Volunteers put in 2,459 hours. You, and VLP, rose to the challenge.

Unfortunately, the pandemic has caused us to again cancel this year's Champions for Justice Bash, which is our largest fundraising event.   We need your help more than ever. Your generous donation is essential to support the important work VLP does in the WNY community, helping us to provide much needed legal services to low income people fighting for the essentials of life and the challenges continue. That has not changed.

Western New York's lawyers are the lifeblood of VLP. Over the years YOU have donated hundreds of volunteer hours. During the past 38 years, thousands of local pro bono attorneys like YOU have helped VLP to represent many tens of thousands of clients. YOU  help the most vulnerable members of our society overcome real life struggles. We need your help to continue to provide access to justice for low-
income clients in WNY. We want your time; we need your money.

As a guideline, we ask that YOU give at least $250, but we encourage you to give more. All gifts are fully tax deductible. We will also be sending a letter to local law firms asking the firms to donate.